Javea in Spain is in the shadow of the dominant Montgo mountain in the northern part of the Costa Blanca and is one of the most popular resorts in the region. The city began attracting northern Europeans more than 30 years ago, and many of these visitors have bought their own apartments and chalets. Javea is an attractive destination with much to offer visitors, including some of Spain's finest golden beaches.
Javea is divided into three parts: Javea Pueblo (Old Town); Javea Puerto (the busy harbor area); and Playa de Arenal (the largest beach area). Today, the old town and the port have grown quite a lot thanks to the property development that has taken place in the city, while Playa de Arenal is 3 km along the rocky beach of Javea Puerto.
The Old Town of Javea – Javea Pueblo

The cozy old center of Javea is worth visiting a couple of hours a morning. You can wander around to admire the whitewashed buildings in Gothic style. Have a look at the gothic church of San Bartolome and visit the busy food market with its stalls full of fresh fish and fruit and vegetables from the region. Take a coffee break at Temptations or stop at the C / Major cafe under the stairs leading up to the very helpful tourist information in Plaza de la Iglesia (Church Square).
The port of Javea – Javea Puerto

Today, most of the ports of the tourist destinations of Alicante province have become trendy marinas with designer shops, but not in Javea. It still works as a fishing port with boats moored in the immediate vicinity. With its beautiful promenade with outdoor terrace restaurants and cozy local bars, it's a great experience to wander around and soak up the crowds. The view of the bay is spectacular. During the first week of September, this place is home to one of Spain's more unusual fiestas, when the bulls are released on the paddock area where they are mocked by local youths jumping in the sea when the bull is hunting for them. The goal is to make the bull fall into the water.
The sand beach in Javea – Playa de Arenal

Playa de Arenal is Javea's beach area. There is a chilled area stretching more than 300m from the well located at Hotel Parador in the north, and as far as the restaurant area ends in the south. This area has many cafes, bars and restaurants located on row and row on the wide seafront. The beach itself is fabulous with superb fine golden sand. There is a volleyball net along the back of the beach which is popular later in the day and there are several play areas for the kids.
Hotels in Javea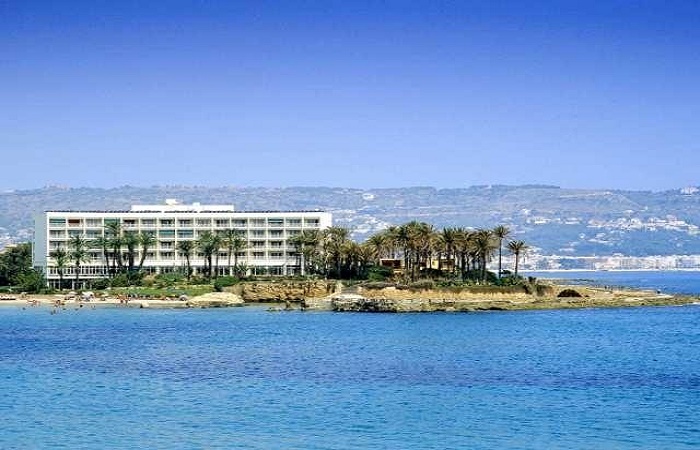 In Javea, the hotel Parador is perfectly located at the northern end of Arenal beach. The bedrooms have large windows with great sea views and the garden is filled with many different varieties of tropical plants and flowers. There is a restaurant in Parador where you can taste typical dishes from the area like Fideua which is a noodle based Paella typical of the Valencia region.
El Rodat Hotel Village is a member of the "Small Luxury Hotels of the World" group and consists of suites and bungalows scattered among the beautiful gardens with tropical plants and trees. All suites have a private terrace and are luxuriously furnished. The wellness center has a full-service spa and other facilities that include both outdoor and indoor swimming pool, paddle and tennis courts. L'Arroceria The restaurant is open for lunch and has a terrace which is the perfect place to enjoy rice specialties and views of the Javea Bay.
Travel Guide Javea in Spain
Everything you need to know about attractions, sights, restaurants, nightlife, shopping, beaches, climate and much more in the beautiful seaside town of Javea, Spain.
Attractions in Javea
Javea is an attractive destination with much to offer of sights and attractions for both young and old. The cozy old center of Javea is worth a walk a few hours in a morning. Just walking around and admiring the whitewashed Gothic-style buildings is an experience in itself. Have a look at the gothic church of San Bartolome, and visit the busy food market with its stalls full of fresh fish and fruit and vegetables from the region. Javea`s most famous landmark is the Montgo Mountain. Javea residents say that it's an elephant that has been of stone. You can even see the elephant eye shut when the sun goes down. Read more about attractions in Javea
Javea Restaurants
The best restaurants in Javea in Spain. Do you want eat in Javea and need tips for some good restaurants where you can enjoy a nice meal with friends and family? Javea can advertise with an impressive selection of great restaurants from all continents. In addition to countless tapas bars and traditional Spanish restaurants, there are a number of exclusive restaurants that keep a very high level. For many who are on holiday in Javea, it can be difficult to distinguish between the restaurants that only severer the usual tourist food, and the restaurants where you really want a very special dining experience. Perfect for a romantic dinner with your sweetheart, or a nice meal with friends and family. Read more about restaurants in Javea
Shopping in Javea
The best shopping experience in Javea. In the cozy little coastal town of Javea there are good places to shop. There are shopping malls, a good selection of shops and shopping streets, and not least some beautiful markets. The most traditional shopping areas of Javea on the Costa Blanca coast are in Javea center, Arenal, in the old town and at Javea Puerto. Even if you do not find the most famous brands here, there are plenty of good stores that will surely give you a good shopping experience. Just outside of Javea there is a large shopping mall that will cover most of your shopping needs, as well as the idyllic markets that give you an experience of real Spain. Read more about shopping in Javea
Car hire in Javea
If you need a rental car for your stay in Javea, it is easiest to book it for pickup when you arrive at Alicante airport. Then you can easily return it when you return to your home country, and you do not need alternative transport to and from Alicante Airport. In most cases, this is less expensive than using small local car hire companies in Javea. Call booking +34 653 221 333 for cheap car hire in Javea.
Airport Transfer Javea
Airport shuttle in Javea. Carrying you safely from A to B throughout the province of Alicante is what we are passionate about, and we take pride in providing you with the best possible service. We compare prices from Javea's leading airport transportation companies. Here we will give you tips for the cheapest possible airport transfer to and from the airport in Alicante and Valencia. These tips will help you find a cheap airport shuttle from a serious transportation company and at the same time some tips about what to keep in mind while traveling to Javea. Read more about airport transfer Javea
Property in Javea
Many Europeans want to buy a property in Javea. When you first have to invest money in housing it is important that you find a place where the whole family can thrive. For even in Spain it comes an everyday life, and then it is important that you have what you need nearby. Therefore, it makes sense to rent a home for a period of time first, before you take the big step and buy something. Spend time looking at homes before you decide to rent. Examine what is in the area you want to live in, municipal services and activities for the kids. Read more about property in Javea
Beaches in Javea
The best beaches of Javea. Javea can delight us with 25 km of beaches, a varied coastline with beaches and coves with natural charm. Here you will find everything you need to know about the beaches of Javea, whether you want a beautiful sandy beach or a quiet bay where you can swim and sunbathe in peace and quiet. From Cabo de San Antonio to Cala Adella, Javea has 25 km of varied coastline typical of the Costa Blanca. The combination of virgin coves and golden sandy beaches with walks. Javea has many different beautiful beaches to offer, outstanding among them is Arenal Beach and the beautiful Cala Adella with a crystal clear water. Read more about beaches in Javea
Climate in Javea
Temperatures and climate in Javea. There are several days of sunshine registered in Javea than in any other place in Spain. Javea has more than 2800 hours of sunshine every year with an annual average temperature of 19.3 degrees Celsius. As the weather and the climate of Javea are so favorable, Javea has become a popular tourist destination for sun lovers with about 325 sunny days each year. The World Health Organization has recognized Javea to have one of the best climates in the world. Summer is neither too hot nor too cold, and the same can be said about the rest of the seasons. Not only is the climate usually sunny and mild, low humidity means that even the hottest days are very nice. People who suffer from asthma and allergy will also feel better in this healthy, almost perfect climate. Read more about climate in Javea
Nightlife in Javea
Nightlife, Bars and Nightclubs in Javea. Planing a trip out on the city for a nice evening with friends or family? Javea does not pretend to be the hottest night town on Costa Blanca – other cities in Alicante province like Benidorm are better equipped for this. But the music scene is active all year long, and the Javea nightlife really takes off in July and August when there is non stop nightly activity. While Javea is a popular tourist destination that mainly appeals to families who love to rent one of the many villas or apartments in the city. For this reason, the nightlife is more oriented towards a walk the seafront in the evening, and have a few drinks or dine out at the many wonderful restaurants. Read more about nightlife in Javea
Video about Javea
Map of Javea
Other resources about Javea
– Xàbia Wikipedia
– Xabia tourist information
– Javea portal