Car hire in Javea, Spain. Our philosophy is simple, best quality at the lowest possible price on your rental car. We compare prices from Javea's leading car hire companies in over 300 different destinations in Spain. Our car rental rates always include unlimited mileage and all necessary taxes and fees. Use the search form below to find car hire in Xàbia.

Search and book your car hire in Javea (Xàbia)
Rental cars in Javea
We can offer a large selection of rental cars and vans to meet your car rental needs in Javea. If you want a holiday rental or a long term rental, you can choose between economy cars, medium and family cars, even 7 – 9 seater VANS. Rental cars with automatic transmission, fantastic convertibles or luxury cars for rent to enjoy the experience or to take a great test drive.


SUV and 4×4 car hire in Javea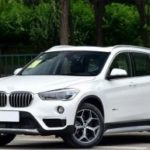 If you want a bigger car with real off road options, a SUV or four wheel drive car (4 × 4) is the perfect car for you in Javea. Our SUVs offer great flexibility with seating capacity, engine power and luggage space. Whether you are going on a family vacation or exploring the countryside, we are sure we have the ideal SUV for your needs. We have many SUVs and 4 × 4 rental cars all over Spain, at train stations, airports, ports, and in the city, making it easy to drive in style across Spain. Through us you can access top SUV and 4 × 4 cars from well-known brands such as BMW, Mercedes, Audi, Opel, Ford, Peugeot, Range Rover and Porsche, to name a few.



Rental car 7 and 9 seats Javea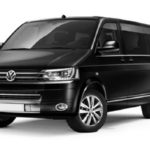 Car hire with seven or nine seats in Javea is cheaper to rent than two small cars, in addition, there are savings with petrol costs etc. With a seven or nine seats it will allow larger families or golf groups to travel together so no one misses day trips to the beach, or other experiences in Javea. Book early as all major rental cars like 7 and 9 are very in demand, with limited availability. This is especially true for Easter, and the summer months between June and September. Read more about car hire 7 and 9 seats in Javea



Minivan car hire in Javea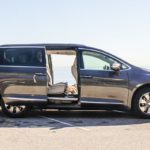 Do you have a large family? Do you like to travel in large groups? Do you need a large capacity car with many seats for an event? Then your best option is to rent a large car or with several extra seats. A minivan is perfect for long itineraries and family vacations with room for 7, 8, 9 to 12 people. Make sure you have all the leg and luggage space you need and lead a minivan through us. You can arrange a minivan rental at some of our worldwide locations in Spain, and go on a family holiday or group excursion.



Convertible car hire in Javea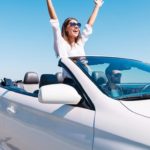 We offer a wide range of convertible rental cars for rent at most of our destinations throughout Javea and Spain. How about making your holiday a little more special and treat yourself to some luxury? A good selection of convertible rental cars from many different car hire companies allows us to have a convertible for you, whatever your budget, ranging from economy to luxury class. Renting a convertible is a fun and stylish way to experience many of the many sights throughout Spain. Experience the fresh air, the wind in your hair and enjoy close proximity to the most beautiful monuments found throughout Spain. Read more about convertible car hire in Javea here.



Luxury Car Hire Javea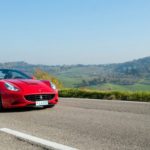 For those who just want the best, what about renting a luxury car in Javea? We offer a large selection of luxury rental cars from the top shelf to rent in Javea, and in the rest of Spain. There is nothing better than renting a luxury car and driving down the coast and visiting Spain's best sights. Luxury car rentals are available in famous cities and towns throughout Spain. Centrally located to the major tourist destinations along the coast as the Costa Blanca. Read more about luxury car rental in Javea




Renting a sports car in Javea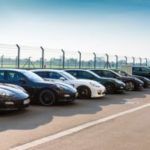 If you are looking for speed and excitement we can recommend renting a sports car in Javea. Renting a sports car in Javea is much cheaper than in most places in Europe, but still there are big differences from the various car rental companies. If you are using us, you can be sure to get the best price for a sports car rental in Spain. Most people order a sports car rental car in Javea on the internet. It is easy and in most cases cheaper than booking by arrival in Spain.





Cheap car hire in Javea
Heading to Javea and need a rental car? Millions of tourists each year rent a car at Alicante Airport, and in the high season it may sometimes be difficult to get the kind of car that you want. Then it is good to be aware of a few things when renting a car in Javea, so your holiday in Spain get as hassle-free as possible from the start to the end.

If you need a cheap rental car for your stay in Javea, it is easiest to book it for pickup when you arrive at Alicante airport. Then you can easily return it when you return to your home country, and you do not need alternative transport to and from Alicante Airport. In most cases, this is less expensive than using small local car hire companies in Javea.


Miniguide Xàbia
Javea
(Xàbia) is located 74 km north of Alicante and according to World Health Organization W.H.O. one of the
world's best climate
. Javea has the most sunshine during the year throughout Spain. Javea is located on the
Costa Blanca
coast between
Alicante
to the south and
Valencia
to the north. Most of the tourists coming to Javea spend the night in
apartments or rented villas
. There are some hotels in Javea, but it is still not a place where mass tourism has taken over. The coastal town of Javea (Xàbia on Valencian), midway between Valencia and Alicante, appears like a childhood with beautiful beaches, cozy old town, a nice old harbor and
attractions and things to do
for the whole family.

The old town in Javea is well preserved and perfect for shopping, with narrow streets and wrought iron balconies building the house façades. Around the cathedral of the late Middle Ages, the historic quarters of the city cluster together, with house façades drawn with flowers in colorful pottery pots. People live their daily lives in the narrow streets – barely capable of anything but mopeds. The area has little construction, here are some spacious villas scattered along the 25 km long lush coastline. The historic center of Javea has retained its original charm and character, with whitewashed houses, archways, gothic windows, using the same type of coarse stone found in the area.

In Javea (Xàbia), Spanish holidaymakers are in majority. At least on one of Javea`s beaches, the Spaniards are carrying on the sun loungers, umbrellas and inflatable swimgear. Javea possesses both a wide and nice city beach (Arenal beach) and one of Spain's most beautiful bathing piers. The Cala Granadella beach on the outskirts of the city is at the bottom of a steep and cobbled forest road. If you are lucky and find a car park, you can enjoy the beach life and the little tavernas and restaurants until the evening falls on. After dark there is a great nightlife with a good selection of bars, and nightclubs.

Javea's most famous landmark is Montgo Mountain. Javea residents say that it's an elephant that has been stoned. You can even see the elephant eye shut when the sun goes down. Especially if you have drunk some Sangria. Javea's location on a triangular point stabbing from the mainland makes it the first place in Spain to get the sun in the morning. If you are up early you can enjoy a very beautiful sunrise in Javea. Locally, you call the Javea Spain sunrise.


Car hire tips Javea
Good tips about car rental in Javea. They will help you to find a car hire in Javea, and ensure that everything runs smoothly, and you can focus on enjoying your holiday. Read: 15 tips for affordable car hire in Javea.


Rent a car in Javea online – In most cases it is much cheaper to book a car online, than wait to hire a car when you have landed at Alicante Airport. If you wait to the last minute, prices will be higher, less cars to choose from, and you may have to settle for a rental car that does not fit you and your family on your holiday.
Book your car early – As with airplane tickets it is advisable to book your car hire in Javea as soon as possible. A good rule is to book a car when you know when you are flying to Alicante or Valencia. If you book your car early on internet you will save a lot compared to if you wait until closely to departure. During holidays and festivals this is particularly important because of the lack of rental cars in Javea.
Do not forget the size of your luggage – Many believe that the cheapest rental cars are the smallest, and this is also the car type that is ordered most of. What many do not consider is that the whole family should sit comfortably, and in addition to that it should be plenty of space for luggage. Choose a midsize car with more space. Surprisingly enough, it could be at least as cheap as a small car.
Be prepared and save time – Make sure you bring a copy of your order on car hire in Javea, reservation number, driver's license, passport and credit card. Car companies have high demand and very often you can experience a big queue. Do you have this ready when it's your turn, you will save time.
Check your car when you pick it up – This is an important. Even when you are in a hurry or feel tired, it is worth taking the time to check the car carefully. You are responsible for the damage to the car. Make sure all scratches and dents are mentioned in the contract. Otherwise, they may try to charge you for damage done by the previous tenant. Same goes for the interior. Use your mobile to make a video and take pictures around the vehicle. Then you have evidence of what condition the car was when you got it.

Car hire companies in Javea
Hertz car hire Javea – Centauro car hire Javea – Goldcar car hire Javea – Record Go car hire Javea – Firefly car hire Javea


Car rental destinations close to Xàbia on Costa Blanca
Car hire Javea Arenal – Car hire Javea Old Town – Car hire Javea Port – Car hire Denia – Car hire Moraira – Car hire Altea – Car hire Alfaz del Pi – Car hire Alicante Airport – Car hire Murcia